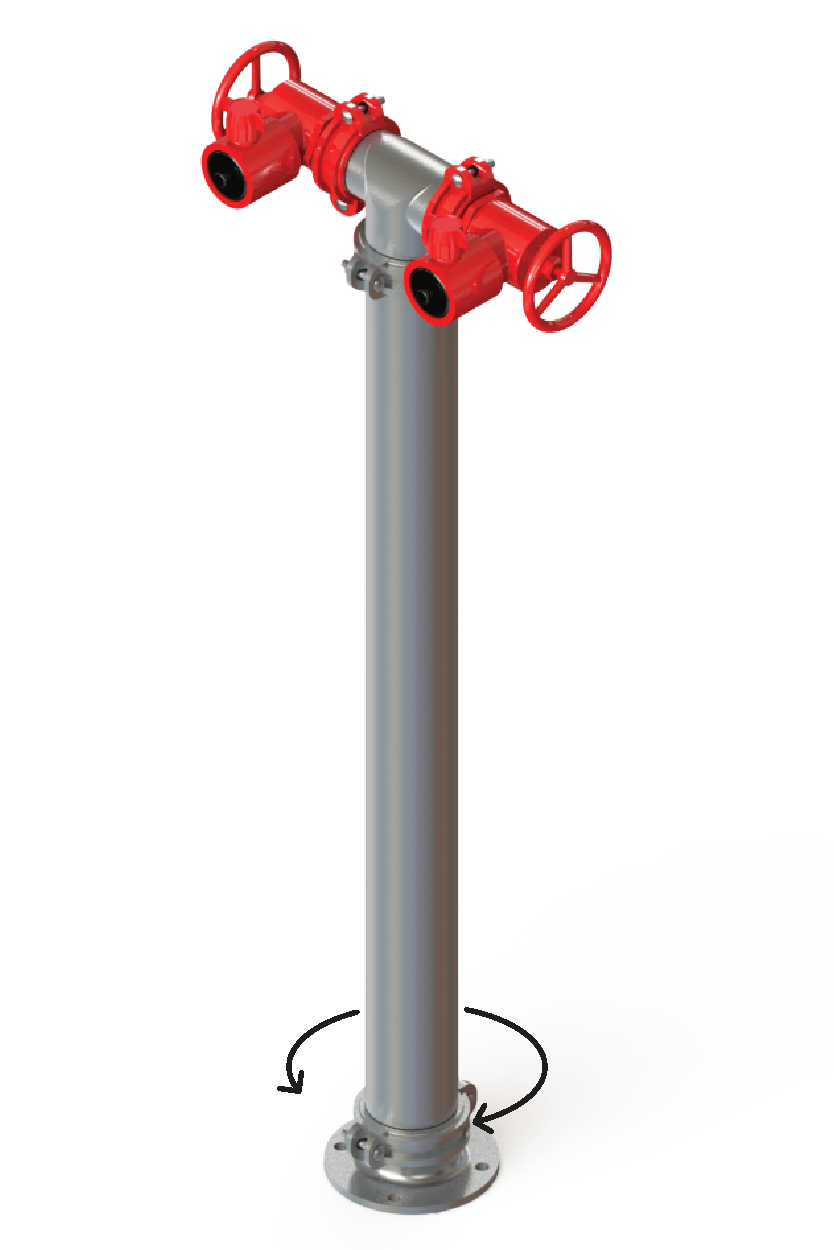 Product Description
---
Acu-Tech is the manufacturer of Fire Hydrant Systems in Perth Australia. Our range includes the complete Hydrant Riser Assembly Kits (both 100mm and 150mm NB), Fire Outlets, Fire Main Piping and other Fire Prevention Equipment which are all manufactured in accordance with our ISO 9001 Quality Management Systems.
Our Twin Valve Kit Fire Hydrants as shown incorporates:
Hot dipped galvanised finish to AS/NZS 4680
Roll Groove coupling top and bottom for swivel adjustment
Drilled Table E Flanges as standard. Other connections available on request
Non-standard riser heights can be made to order
Hydrants and valves are to be installed as per AS2419 and regular services should be carried out in accordance with AS1851.
Contact our Hydrant Specialists Today 08 9238 8000 or email sales@acu-tech.com.au
Contact our Hydrant Specialists Today »