What Drives Us?

A Culture of Excellence
Acu-Tech Piping Systems is an Australian privately owned and operated company based in Perth, Western Australia. Established in 2000, the company is committed to providing the highest quality service and support to its customers. Acu-Tech's vision is to be recognized as the market leader in pipeline solutions, and its mission is to assist its customers to deliver successful projects through innovation, value, and reliability.
Acu-Tech Piping Systems: Where STRIVING is our culture!
Our Core Values are a set of guiding principles that define our culture and create a sense of belonging. We believe that everyone has the potential to be their best, and we are committed to creating an environment where everyone can thrive
Our Core Values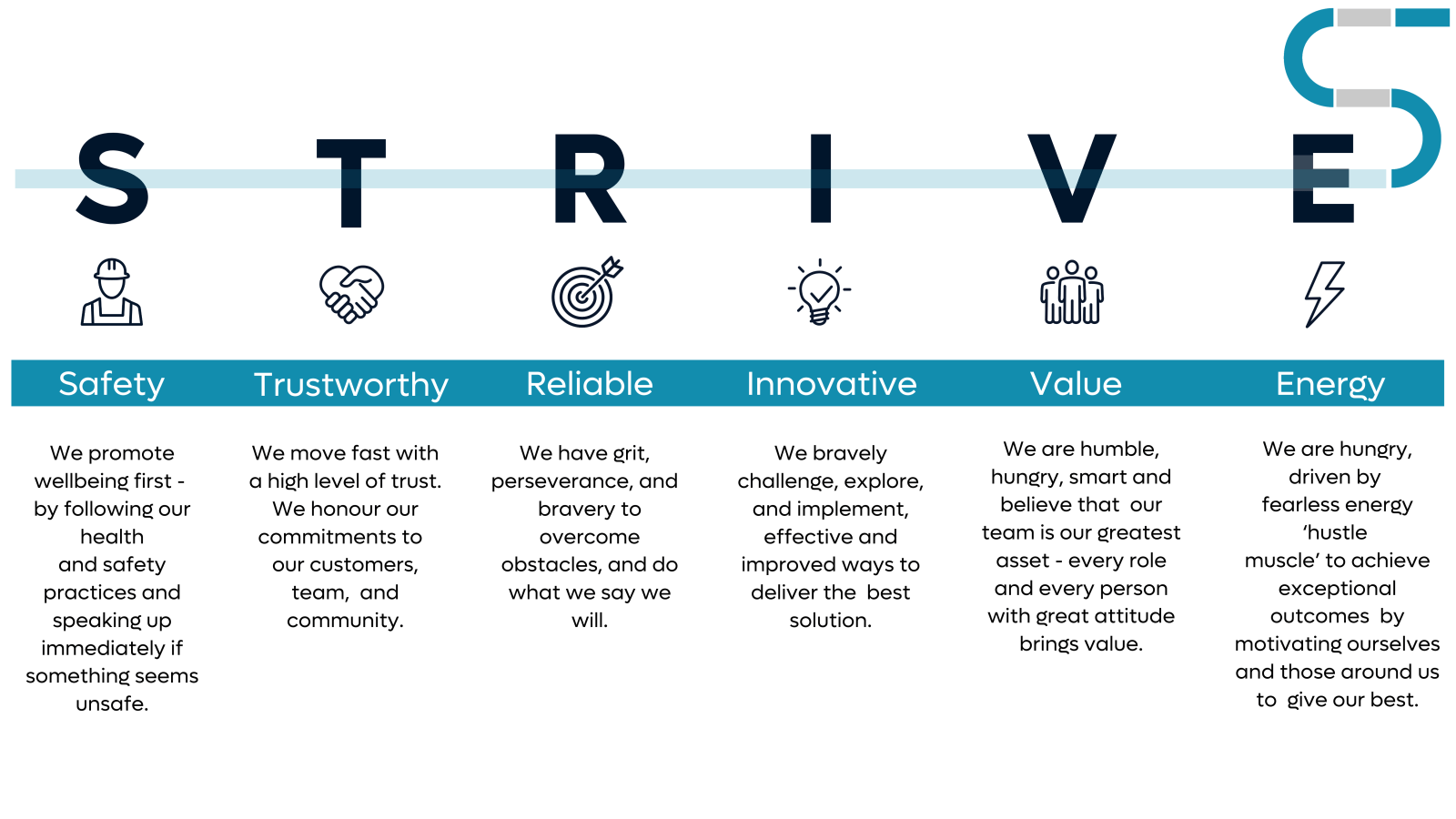 We believe that when we STRIVE together, we can achieve great things. We are a team of dedicated professionals who are passionate about our work. We are committed to providing our customers with the best possible products and services. We are also committed to creating a positive and supportive work environment for our employees.
If there is one thing to look forward to, it is our team gatherings and functions!
Join us in celebrating our achievements!
2022
Acu-Tech 2022 Team Building at the Mills Park Centre
2023
WA 2023 End of Financial Year, Team Building: A time to reflect, rejoice, and renew
2023
QUEENSLAND: 2023 Acu-Tech & Jag Poly Merger Lunch Team Building
OUR PEOPLE – WE CELEBRATE MILESTONE ACHIEVEMENTS
Hear about some of our valued team members and their journey with Acu-Tech.
---