Acu-Tech supplies an extensive range of hand tools used in the Poly Welding process.

Hand Scrapers
Acu-Tech sells hand scrapers, with an ergonomic rubber handle. The poly hand scraper is used for hand scraping of pipe and spigot fittings. It comes with a 4 sided blade, which can be rotated or flipped with a single screw. Pipe scraper replacement blades are available. Hand scrapers are also known as harris scrapers or hand-tool scrapers.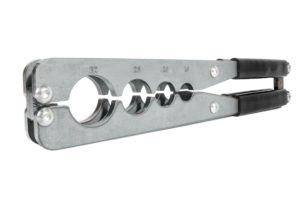 Small Gauge Re-Rounding Tools
Acu-Tech sells small gauge re-rounding tool, for rerounding small HDPE pipe. For large rerounding clamps,
see this page
.

Squeeze-Off Tools
Acu-Tech offers a range of Squeeze-off tools in both manual & hydraulic configurations, from 20 mm to 355 mm.
See this page
.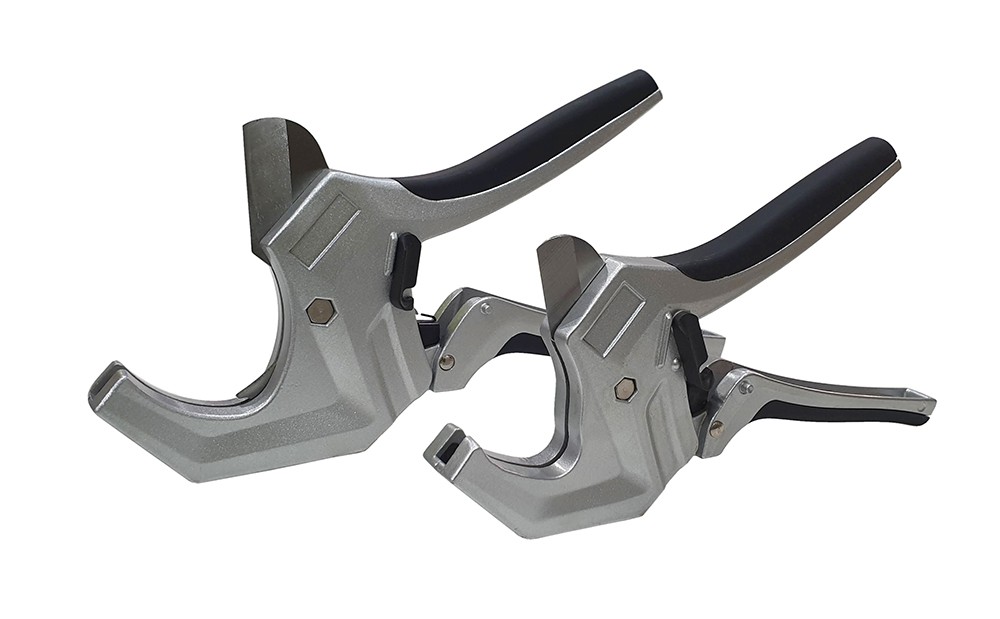 Poly Pipe Cutters
Pipe Cutters are used to cut pipe, and make the end flush before welding. Acu-Tech's pipe cutters range from 32 mm up to 125 mm, although we can procure cutters up to 315 mm. Ratchet action quality pipe secateurs are also available for small-bore poly pipe from 16mm through to 75mm.

Pipe Marking Tools
A range of pipe marking tools are available from Acu-Tech, including white markers (Product Code Marker-W), blue markers (Product Code Marker-B), green markers (Product Code Marker-G), and wax pencils suitable for use on PE pipe.

Bevelling Tools
Pipe bevelling tools are used to remove the sharp edges on the outside  of small bore HDPE pipe, from 20 mm to 63 mm. The bevel tool operates like a pencil sharpener, and bevels the poly pipe so it is suitable for electrofusion welding.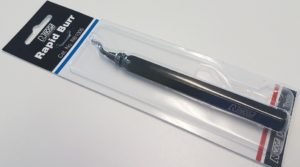 De-burring Tools
Pipe de-burring tools are used to remove the sharp edges on the outside of large bore HDPE pipe, or the inside of all sizes of HDPE pipe. This can be done one to remove any hanging shavings from cutting the pipe, and provides and edge suitable for electrofusion welding.

Calipers & Measuring Tools
Acu-Tech can source calipers, metal rulers, diameter tape, measuring tape and other measuring tools for HDPE pipeline installation.

Surface Temperature Thermometers
Surface thermometers are required when butt welding HDPE pipe, to check the temperature of the heater plate. A non-contact thermometer is sometimes better for this application.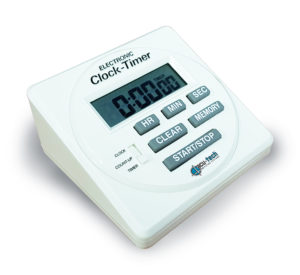 Timer Count-down Tools
Countdown timers or stopwatches are very handy for use when butt welding and Electrofusion Welding HDPE Pipelines. For butt welding, the heat soak time and time under pressure are very important, and for electrofusion welding, the cool down time is very important to monitor.