Acu-Tech supplies an extensive range of hand tools used in the Poly Welding process.

Hand Scrapers
Acu-Tech sells hand scrapers, with an ergonomic rubber handle. The poly hand scraper is used for hand scraping of pipe and spigot fittings. It comes with a 4 sided blade, which can be rotated or flipped with a simple screw. Hand Scraper replacement blades are available. Hand Scrapers are also known as Harris Scrapers or Hand-tool Scrapers.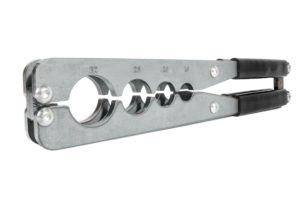 Small Gauge Re-Rounding Tools
Acu-Tech sells small gauge re-rounding tool, for rerounding small HDPE Pipe.

Squeeze-Off Tools
Acu-Tech offers a range of Squeeze-off tools in both manual & hydraulic configurations, from 20mm to 355mm.  Squeeze-Off tools are used to stop the flow of fluid or gas in a pipeline, so that repairs can be done, without having to permanently modify the pipeline.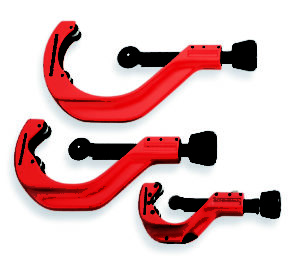 Pipe Cutters
Pipe Cutters are used to cut pipe, and make it square before welding. Acu-Tech's Pipe Cutters range from 32mm up to 315mm.

Pipe Marking Tools
Acu-Tech sells Pipe Marking Tools, including White markers suitable for PE Pipe.

Beveling Tools
Pipe Bevelling Tools or De-Burring Tools are used to remove the sharp edges on HDPE pipe, or Bevel the poly pipe suitable for Electrofusion Welding.

Calipers & Measuring Tools
Acu-Tech can supply calipers, Metal Rulers, Diameter Tape, Measuring Tape and other measuring tools for HDPE Pipeline installation.