Our Core Values are a set of guiding principles that define our culture and create a sense of belonging.
Here at Acu-Tech Piping Systems, we STRIVE to be our best!
STRIVE stands of our six values: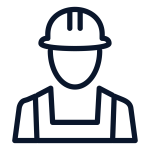 Safety
We promote wellbeing first – by following our health and safety practices and speaking up immediately if something seems unsafe.

Trustworthy
We move fast with a high level of trust. We honour our commitments to our customers, team, and community.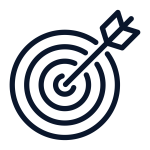 Reliable
We have grit, perseverance, and bravery to overcome obstacles, and do what we say we will.

Innovative
We bravely challenge, explore, and implement, effective and improved ways to deliver the best solution.

Value
We are humble, hungry, smart and believe that our team is our greatest asset – every role and every person with great attitude brings value.

Energy
We are hungry, driven by fearless energy 'hustle muscle' to achieve exceptional outcomes by motivating ourselves and those around us to give our best.