Over the past 40 years, the growing use of high density polyethylene pipe (or HDPE) has been an important advancement for gas, water and power utilities and civil construction contractors. HDPE's many benefits include excellent impact resistance, fusion welded joints, high tensile strength, chemical and corrosion resistance, and ease-of-handling and installation make it the material of choice. Trenchless installation techniques reduce time on site and the costs associated with disruption to existing services and utilities.
Acu-Water HDPE Pipe
has been used for many years, for trunk pipelines and pipeline bypass systems, sub divisions and mains pipelines.
Acu-Fire HDPE pipe
has been used for many fire ring mains pipelines in Perth, and
Acu-Sewer polyethylene pipe
has been used for pressurised sewer lines. HDPE pipe can be joined with
electrofusion fittings
, which create a sealed, homogeneous joint , reducing the chance of root intrusion and without having to use thrust restraint blocks, as with PVC pipe. Polyethylene pipe is durable, and will not chip or become brittle if left in the sun. Acu-Tech is a Western Australian owned and operated manufacturer of HDPE Pipe, unlike Vinidex or Iplex, who are internationally owned companies. Acu-Tech's ongoing goal is to be your preferred supply partner. Our strategy includes personal service from friendly and experienced staff, extensive stock holdings and timely delivery. We are committed to ensuring your projects run smoothly.
PE pipe civil & infrastructure applications:
HDPE Pipe for Potable Water mains
HDPE Pipe for Gas mains
HDPE Pipe for Gas reticulation
HDPE Pipe for Gas Extraction
HDPE Pipe for Sewer mains
HDPE Pipe for Methane recovery from coal seams and landfills
HDPE Pipe for Leachate Collection
HDPE Pipe for Perforated Pipe
HDPE Pipe for Brine
HDPE Pipe for Produced Water
HDPE Pipe for Wet Gas
HDPE Pipe for Electrical Conduit
HDPE Pipe for Telecommunications Conduit
HDPE Pipe for Condensate Returns
HDPE Pipe for Oil and gas gathering systems
HDPE Pipe for Recycled, Raw and Reclaimed Water
HDPE Pipe for Sewer Rising Main
HDPE Pipe for Geothermal
HDPE Pipe for Intake & Outfall
HDPE Pipe for Pumped Temporary Bypass
HDPE Pipe for Gravity Sewer
HDPE Pipe for Storm Drainage
HDPE Pipe for River & Lake Crossings
HDPE Pipe for Electrofusion welding
HDPE Pipe for Butt fusion welding
HDPE Pipe for Water and Wastewater Treatment Plants/ Pump Stations
HDPE Pipe for Directional Drilling/ Boring
HDPE Pipe for Slip Lining
HDPE Pipe for Pipe Bursting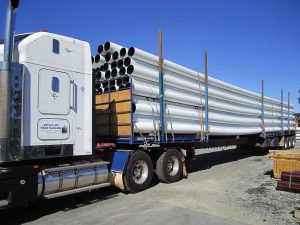 https://www.acu-tech.com.au/systems/acu-water/
Acu-Fire
Acu-Sewer
PE Electrofusion Fittings
Electrofusion Pressure Welder