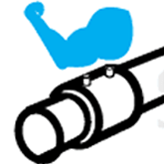 Extreme Joint Strength
Heat fusion welded jointing methods create a completely homogeneous joint which is as strong as, or stronger than the pipe itself. This eliminates jointing chemicals (like in PVC pipe) or rubber seals which can fail over time, also solving root intrusion problems, and provides pipeline integrity where installed in unstable ground.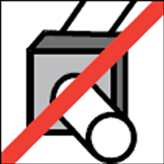 NO THRUST RESTRAINT
No anchor or thrust blocks are needed to prevent joint blow-out with a fully integrated fusion welded system. Correctly made heat fusion joints may be expected to last the life of the system and withstand thrust/end loads equal to the strength of the pipe/ fitting without adding external restraint or thrust blocking. This advantage also allows safe future excavation in the vicinity of the pipeline.
PVC Pipe requires thrust restraints, because PVC joins are not very strong compared to PE, and might blow out or bend on corners if there is not weight to hold the pipeline back. HDPE pipe removes the need for thrust restraints, because PE joins are fully end load resistant.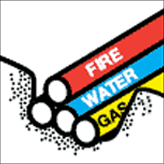 COMMON TRENCHING
Acu-Tech Piping Systems are available for every application, allowing common trenching of water, gas and fire main pipelines and also electrical and telecommunications conduits. This presents a major saving in excavation costs. Each system is colour coded for easy identification. Coils of conduit make trench-less installation much easier.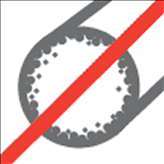 RESISTANCE TO CORROSION, DEPOSITS AND ABRASION
Acu-Tech HD-PE100 does not rust, rot, pit, or corrode when in contact with drinking water or approved chemicals, and the smooth ID resists build up or scaling. PE100 does not normally support the growth of, nor is affected by, algae, bacteria or fungi. It is also highly resistant to abrasion from solids in suspension, such as mining slurry, unlike steel pipes which require internal lining, galvanising or coating, both internally and externally.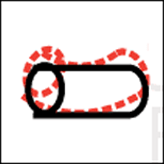 HIGH STRENGTH AND FLEXIBILITY
Acu-Tech HD-PE100 pipe is extremely tough and flexible. It can be field bent to a radius 25 times the nominal pipe diameter (SDR11 and SDR17 ≥20°C). e.g: 125mm Acu-Tech HD-PE100 can be cold formed in the field to a 3.2 metre radius. This can provide a major cost saving compared to other systems which require fittings and thrust blocks or restraints for minor directional changes. The flexibility and impact resistance of Acu-Tech PE100 pressure pipe makes it well suited for dynamic soils including areas prone to earthquake. Acu-Tech PE100 pressure pipes can withstand repetitive pressure surges that significantly exceed the static pressure rating of the pipe.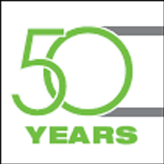 EXTREME DURABILITY
Based on a minimum 50 year design life, Acu-Tech HD-PE100 Pressure Systems incorporate a safety factor of 1:1.25 for water, and 1:2 for gas. Acu-Tech SDR11, PN16 HD-PE100 Systems are rated to 1600kPa continuous at 20ºC when carrying clean water and certain other liquids, and 1000kPa at 20ºC when carrying suitable compressed gases. While 50 years is the minimum design life, experts believe that a correctly designed and installed HDPE pipe system will last for at least 100 years.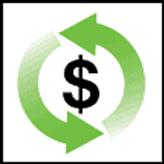 LIFE CYCLE COSTS
The Life Cycle Cost of Acu-Tech HD-PE100 pipe differs from other pipe materials because the "allowable water leakage" is zero rather than typical leakage rates of 10 to 20% for PVC and Ductile Iron. PE pipe's fused joints simply do not leak, eliminating infiltration and ex-filtration problems experienced with alternate pipe joints.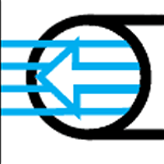 HIGH FLOW
Acu-Tech PE100 has high flow capacity due to smooth bore and long lengths/ end-to-end jointing. PE100 does not corrode or tuberculate and maintains its flow capability over time, unlike steel piping, which can rust and build up resistance to flow.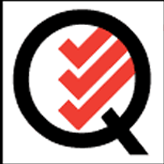 QUALITY
Acu-Tech supplies only high quality approved products, designed and manufactured to exacting International and Australian standards. Acu-Tech's ISO9001 certification and Watermark accreditation means you can be sure of stringent quality systems, as a leading WA manufacturer of HDPE Pipe.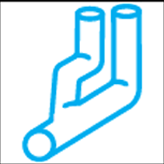 VERSATILITY
Four jointing methods offers flexibility of choice to the installer or engineer - Electrofusion, Butt-fusion, Socket-fusion and Mechanical Compression Fittings. Acu-Tech also has a fully equipped fabrication workshop allowing pre-fabrication of pipe spools to facilitate installation on-site. Custom fabrications are also made to customer specifications.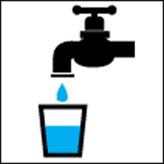 SAFE
Acu-Tech PE systems are manufactured from food grade polyethylene raw material, approved to AS/NZS 4020. This means PE Pipes are safe for potable water after any debris has been initially flushed out. There are no glues or dangerous chemicals involved with jointing, as used when joining PVC Pipes.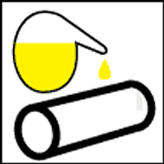 CHEMICAL RESISTANCE
HD-PE100 has excellent resistance to a wide range of chemicals, facilitating use in processing plants and in acidic and corrosive environments, without the need for expensive protective coatings, as on steel pipelines.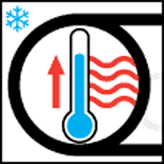 LOW THERMAL CONDUCTIVITY
Acu-Tech HD-PE100 has an extremely low thermal conductivity of 0.4 W/m K. This feature maintains more uniform temperatures when transporting fluids in PE compared to metallic piping. Low thermal conductivity of the wall of plastic piping may eliminate or greatly reduce the need for pipe insulation to control condensation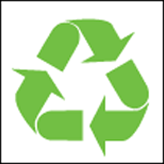 THE GREEN SOLUTION
Acu-Tech PE100 provides a sustainable solution with performance which has been validated for over 50 years. Starting with leak-free joint for pressure systems or a watertight joint in gravity flow applications, Acu-Tech PE is the greenest choice for every application. A lower environmental carbon footprint is the hallmark for PE pipe, starting with its low energy requirements for manufacturing. Continuing through transportation and installation, the energy needed to completely install an Acu-Tech PE100 pipe system pales in comparison to the economic and environmental costs of pipe made from various metals or other materials. PE can ultimately be recycled when no longer required, which means these enviro-pipes are more sustainable than using steel or concrete pipes.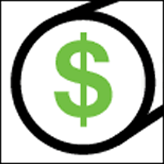 COST EFFECTIVE, LONG TERM AND PERMANENT
Acu-Tech HD-PE100 Systems installations are cost effective and have long term cost advantages due to its physical properties, leak free joints and vastly reduced maintenance costs. The polyethylene pipe industry estimates a service life for HD-PE100 pipe to conservatively be 50-100 years. This relates to savings in replacement costs for generations to come. The properties of PE also allow unique installation methods, such as Horizontal Directional Drilling, Pipe Bursting, Slip-lining, Plough and Plant, Submerged or Floating Pipe, etc.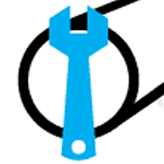 EASE OF NEW CONNECTIONS, REPAIRS AND UPGRADES
Acu-Tech HD-PE100 Systems are easily repaired in the event of accidental damage, and are simple to connect to for future upgrade works. Flow through Acu-Tech PE100 pipe can be stopped by using a "squeeze-off" tool, where interruption is required for emergency, repair or tee-in operations.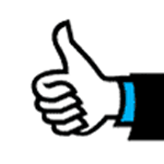 EASE OF INSTALLATION
The welding techniques are relatively simple to learn and apply. Provided the pipe temperature is ≤25°C testing can begin immediately after the last weld has cooled, saving time, and also can be undertaken with an open trench. Pipe is available in 50, 100, 150 and 200 metre coils up to 110mm diameter. 6, 12 and 20 metre lengths available 25mm to 630mm diameter. It is much easier to handle and install lightweight HDPE pipe vs. the heavier, rigid PVC or metallic pipe segments, allowing for cost advantages in the construction process.
Disclaimer
Disclaimer: As always with technical information supplied by Acu-Tech Piping Systems, we supply it as a guide in the interest of better understanding of technical properties of our products. However, the application of such information may involve engineering judgements which cannot be correctly made without intimate knowledge of all the conditions pertaining to a specific installation. Acu-Tech Piping Systems does not act as a consultant in this regard; the responsibility for the use of any information or advice contained herein rests solely with the user. It should not be used in place of a professional engineer's judgement or advice and it is not intended as installation instructions. See full disclaimer at https: //www.acu-tech.com.au/information-disclaimer/