Perth, October 2023 – Acu-Tech Pty Ltd, a leading provider of high-quality polyethylene piping systems, is excited to announce its recent acquisition of JAG Poly, a prominent player in the polypipe manufacturing industry. This strategic move is set to bring about significant opportunities for both companies, their clients, and the industry at large.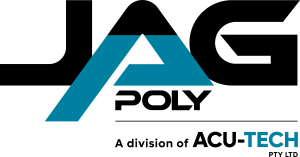 The acquisition of JAG Poly marks a crucial milestone in Acu-Tech's journey to enhance its product offerings and expand its presence in the polyethylene piping sector. With this partnership, Acu-Tech is poised to provide an even more comprehensive range of products, innovative solutions, and expert services to its valued customers.
JAG Poly has a long-standing reputation for excellence in manufacturing high-density polyethylene (HDPE) piping systems and a commitment to quality that aligns seamlessly with Acu-Tech's core values. This merger reinforces Acu-Tech's dedication to delivering reliable, durable, and sustainable piping solutions.
The move is expected to strengthen Acu-Tech's market presence across Perth, Melbourne, Brisbane, and Australia as a whole. It will also enable the company to provide an extended product portfolio, further supporting industries such as mining, infrastructure, agriculture, and water utilities.
Both companies are excited about the growth and collaboration opportunities this acquisition will create. Clients of JAG Poly can look forward to continuing high-quality products and exceptional customer service under the Acu-Tech brand.
Donovan Morren, General Manager at Acu-Tech Pty Ltd, expressed his enthusiasm about the acquisition: "We believe that this partnership will lead to even greater innovations in the polyethylene piping industry. Together with JAG Poly, we look forward to continuing our commitment to excellence."
The teams at Acu-Tech and JAG Poly are confident that this collaboration will reinforce their positions as industry leaders, bringing value to existing and new clients and setting new standards for quality in the poly pipe sector.
For more information about Acu-Tech Pty Ltd and its newly acquired entity, JAG Poly, please visit: https://www.acu-tech.com.au/

Acu-Tech Pty Ltd is a trusted name in the polyethylene piping industry. With years of expertise in supplying HDPE piping systems, the company is dedicated to delivering innovative solutions and high-quality products across Australia. Acu-Tech's commitment to excellence ensures that clients receive sustainable and reliable piping solutions for a range of applications.