Acu-Tech is participating in providing direct relief for the farmers and livestock in drought-affected areas in NSW.
     Update: Thanks to the help of our loyal customers, Acu-Tech will donate $10,000 to the RRT Operation Drought Relief.     

Eastern Australia is currently experiencing its worst drought in 18 years and this condition is expected to prolong till October. The Bureau of Meteorology has forecasted 80% chance of a drier season for northern Victoria and southern NSW.
To help provide relief and support for drought-stricken farmers and livestock, Acu-Tech Piping Systems is committed to supporting the Rapid Relief Team's #OperationDroughtRelief. (Read more or donate here)
Last week, Acu-Tech allocated $50 from every sale over $500 towards this cause, which RRT will use for the following:
Hay For Livestock
• 20 Road Trains of hay from Western Australia
• Approximately 1000 tonnes totalling 2000 bales
• Feeds 1,000 cows or 20,000 sheep for 20 weeks
• Value of donation $500,000.00
• Arriving Condobolin NSW Friday 17th August
• This convoy of hay will be donated by RRT to drought-stricken farmers in Condobolin, Tullamore, Tottenham, Nymagee, and Lake Cargelligo
• Community RRT BBQ / Fundraiser on arrival
Food For Farmers Families
• RRT is working with IGA and Foodworks
• RRT has committed to $130,000 of food coupons
• We will supply food vouchers of $100 per family / per week for 100 families for the next 13 weeks
Camden Dairy Farmer Operation
• RRT is committed to donating 1 x B Double Load totalling 64 Bales
• Amount donated = $18,500.00
• The recipients are drought stricken dairy farmers in the Picton / Camden area
• Delivery Saturday 11th August 10:00am
• Community RRT BBQ / Fundraiser on arrival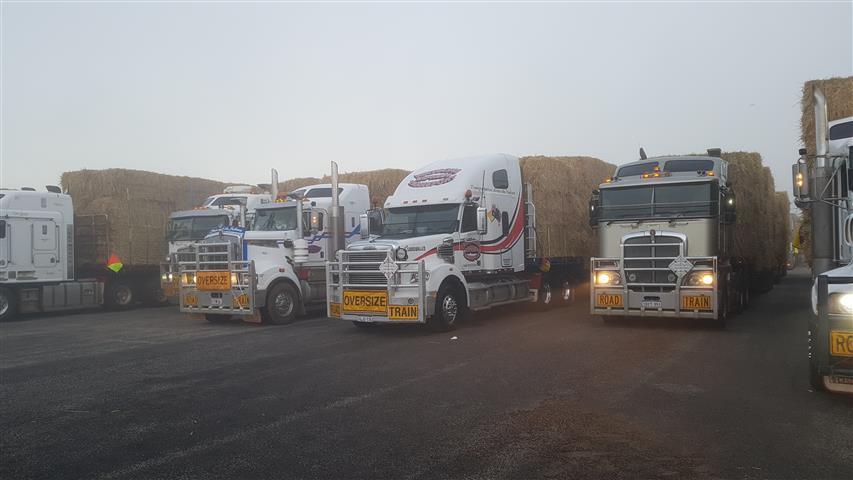 Stand with us as we support thousands of farmers affected by the drought. If you would like to support this cause further,  please visit  https://www.rapidreliefteam.org/blog/appeal/rrt-operation-drought-relief/